Full PBX & Key Systems

Presence Management

Multi-Site Integration

Unified Messaging

Voice Over Internet

Customizable Features

High-Fidelity Voice

Powerful Conferencing

Connect Anywhere

Built to Last

Call Assistant™

Automatic Call Distribution

Conference Center™

Advanced Multi-Site

Dual Language Support





http://get.allworx.com/reach/
Allworx Reach™ is a SIP mobile phone client designed to run on Apple's iOS and Android operating systems.

Allworx Reach™ Smartphone Brochure
As part of the Allworx family of IP-based PBXs, Reach provides a robust level of feature functionality and integration. With Reach, almost every Allworx function is at your fingertips.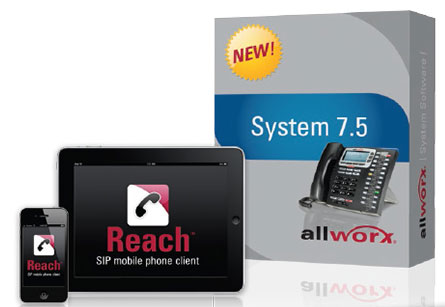 Key Features

Allworx Reach™ gives you control over your communications with complete mobility, bringing the rich functionality of your Allworx phone to your Apple or Android smartphone:
You can simultaneously make and receive multiple calls, including conferencing, transferring, parking, or holding calls.
Listen to your voicemails in any order you choose.
Place calls from the Allworx system or local contacts list.
A comprehensive history list tracks every inbound, outbound or missed call.
Reach is tightly integrated with all contacts, both on the Allworx server and locally on the device
Manage your conferences any time of day or night.
Best of all, you can see every Allworx system user's presence along with the status of their Allworx phone and Reach device.
Allworx Reach™ is an Allworx-created solution designed exclusively to work on Allworx systems. It integrates seamlessly, works flawlessly, and requires no additional Allworx hardware.
More Info: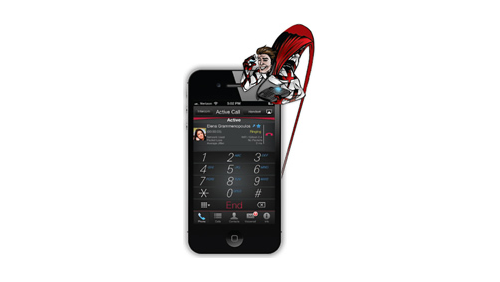 Knoxville, TN
865.272.9674